Play More London: the future healthcare ecosystem of 2040

How can "Play" be used as an element to prevent potential illnesses in 2040 and enhance a better healthcare ecosystem?

Play More London is a future Health ecosystem in 2040, funded by a partnership between the Government, Public Health and corporations, offers engaging atmospheres linked to public spaces across London, for all ages and abilities. The aim is to help prevent loneliness and digital dependency and increase physical activity through Play. Play is given the same profile and funding as exercise and nutrition have been given in recent years.



Location

The design would be located in More London, along the London Bridge and nearby the City Hall.

Our Play More ecosystem is a journey of adventure, exploration and joy, providing multiple ways to connect with other people and express one's emotions. It addresses both mental and physical health by offering preventative activities. Eye contact and connection, laughter and expression are given the same weight as exercise and nutrition as vital to maintaining health and wellbeing.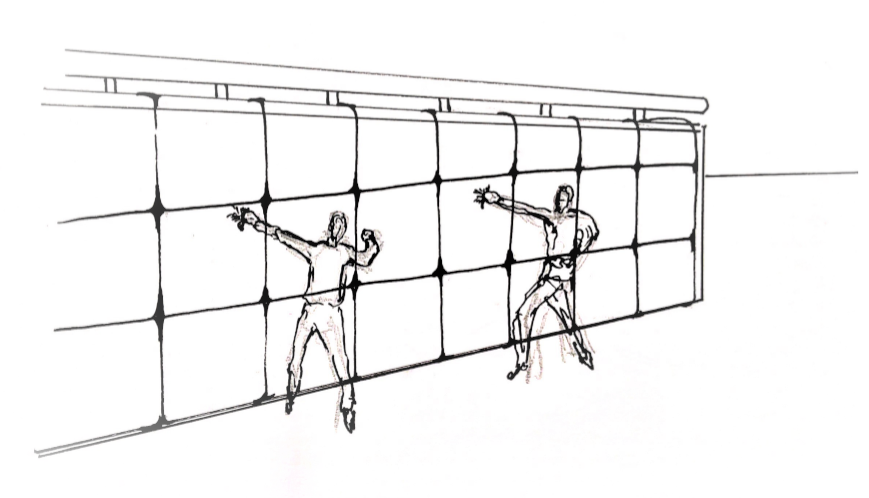 Play More sites are designed using cutting edge technologies and materials to ensure that the outdoor spaces are accessible and enjoyable in all extremes of weather conditions. Human energy used in play is fed back into the local power grid, helping the city to function.
Background

The health benefits of 'Play for Plays sake' have proven to combat the mental and physical health impacts of loneliness,depression and digital dependency. Play can also help strengthen one's immune system. The fear of a London-wide epidemic in the face of antibiotic resistance means that Government now require all private developers of public spaces to provide free Joyful Healthy Hubs for all ages and abilities to use in all weather extremes. In this regard, pensions are now linked to maintaining the health of the ageing population. Private healthcare and pension providers (now linked) send AI wristbands to their retired customers to help them self monitor their levels of immunity.

Narrative summary

Theresa is 86 years old, has been retired as a legal clerk since the age of 80 and widowed a few years ago. She keeps contact with friends and family using technology: facetime with holograms. She doesn't make new friends often as she is quite shy. She is at risk of loneliness and depression. Theresa is concerned that her immune system needs to be strengthened soon to maintain her pension payments. She decides to try a new way to strengthen her immune system: visit the new Play More London.


King Wang Samuel Li Installation design, Illustrator
Yaatzil Ceballos Architecture and Urban Design
Judy Hallgarten Community Engagement
© 2023 KING WANG SAMUEL LI