On The Way Home

installation with car door, car seat, stop motion video projection, audio

W200cm x H250cm x D180cm

Reproducing the environment of driving home, representing the uncertain mood of on the way home with the rhythms of the light paths and sound. Hong Kong has rapidly changed in these years, it is our hometown but we are all frustrated to face it. Everything in this city is familiar but no longer be the same as it used to be.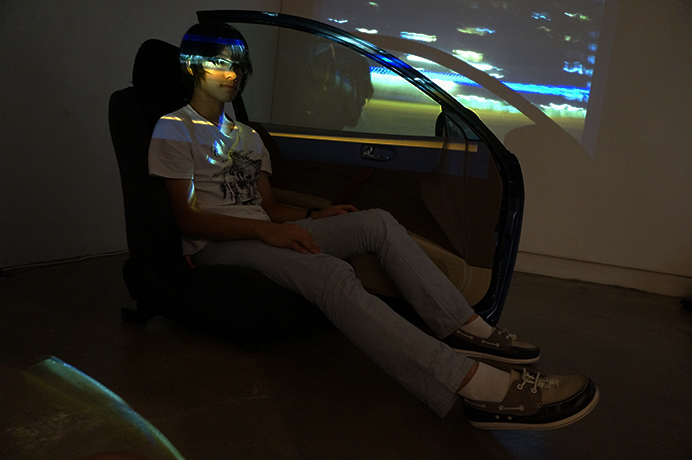 © 2023 KING WANG SAMUEL LI