It's OK Not To Be OK: a mindful journey of depression
How can the public understanding of depression and its symptoms be enhanced through artistic interpretation
to create a more empathetic society?
Summary
It's OK Not To Be OK is an immersive experience telling the stories of those suffering from depression and highlighting the discrimination they experience. It takes place in London during Creativity and Wellbeing Week 2020. It is aimed at young professionals aged 22-35 years old, who may encounter people with depression but are wary of approaching them. Depression is the most common mental disorder worldwide and the project aims to dispel the discrimination associated with the condition.
Key messages
"It's OK Not To Be OK" is aimed to raise awareness of the rising of depression and anxiety prevalence and its impacts, rectify depression as a real illness with symptoms, reduce the discrimination of people with depression in the workplace and provide open opportunities and knowledge for people to learn about depression and care people with depression.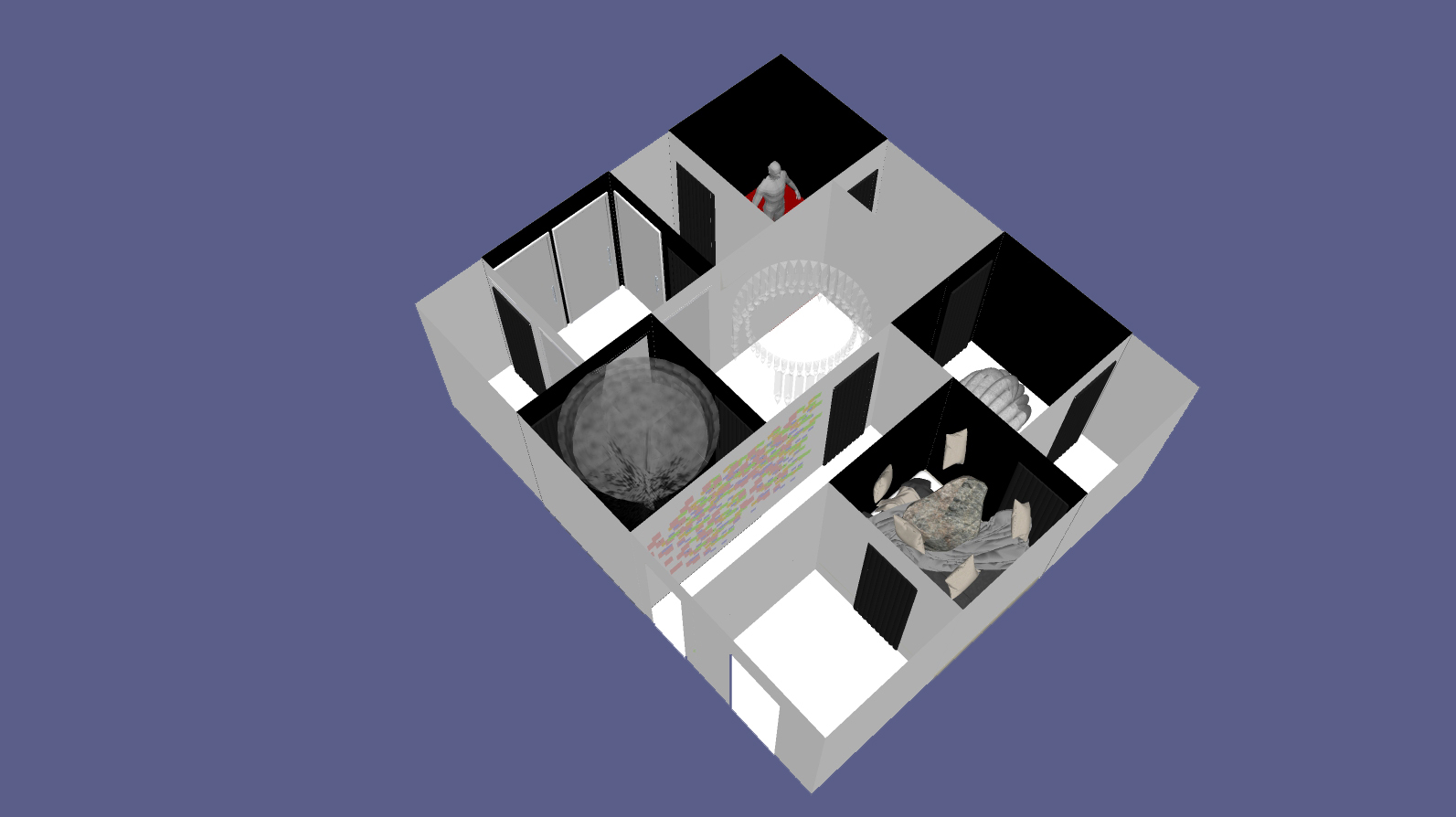 Spatial structure

This immersive experience consisted of six stages of depression: denial, isolation, anger, bargaining, depression and acceptance. This framework would enhance the clarity of people with depression's mindful journey by breaking it down into parts and explaining it in detail.


Prototype testing
Location

A prototype had been tested in Granary Square, Canopy Market, Pancras Square and Goods Way. All four places are open, outdoor and close to workplaces where the target audience work. The prototype was planned to be further tested in guerrilla-style, in UCL Hospital, Here East and other workplaces and medical institutions.


User Experience Storyboard
Target audience

In the UK in 2016, one in six people aged 18+ had experienced symptoms of depression, while a 2012 study reported that the majority of those suffering from depression had experienced discrimination. Therefore, this design is especially for young professionals aged 22-35 who are avoiding to approach people with depression but may encounter them in daily life. It aimed to raise awareness of the rising of depression prevalence and its impacts, to rectify depression as a real illness with symptoms, to reduce the discrimination of people with depression in the workplace, and to provide open opportunities and knowledge for people to learn about depression and care people with depression.




︎

itisoknottobeokay

King Wang Samuel Li Director, Project Manager
Cacin Wong, Joseph Lam Design
Kristina Middleton, Judy Hallgarten Facilitation
Karen Smith Coordination
Faith Hanstater, Pip Patrick, Chris Prendergast Advice
Esther Kitabire Acting
Yaatzil Ceballos Photography
Louise Dennison Mentoring
Yetzi Yin Videography
© 2021 KING WANG SAMUEL LI